Freshly cooked every time
With a variety of applications including pan, toaster and rice cooker – the Ipeco Induction Cooking Platform (ICP) is the perfect tool for fresh cuisine on-board. The ICP allows for fast and simple in-flight cooking, enabling crew to prepare and serve outstanding dishes of the highest quality.
Would you like to find out more about 'Induction cooking platform'?
Click here to contact us.
In-service products
Induction cooking platform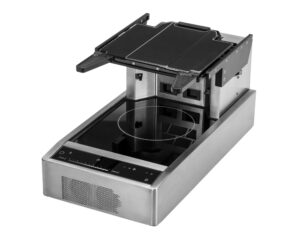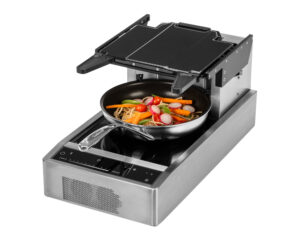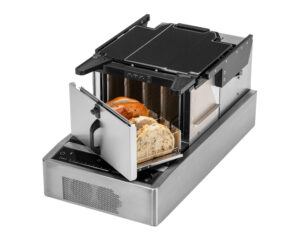 The ICP is a safe appliance. The smart pot containment system covers and holds each application in place during preparation and cooking, which allows for one-handed operation even during turbulence. The ICP also includes an integrated fume hood and odour filter system, eliminating cooking smells and delivering a first class solution to meet the expectations of your first class customers.
External dimensions: 269mm x 287mm x 570mm or 10.60 x 11.30 x 22.44 inches (ARINC size 4)
Empty weight: 14kg or 30.9lbs
Power supply: 115V AC 360-800Hz variable frequency 3 Phase (3 wire)
Maximum power consumption: 2500VA
Allowable load: 5kg or 11lbs
Interfaces: Electrical and mechanical interface compliant with ARINC 810
Application: STC only