This ARINC size 1 beverage maker delivers flavoursome coffee in a short space of brewing time. Key features include the ability to brew 1.5 litres of beverage to 88⁰C in under 4 minutes and patented light bar technology unique to the SAROS range which clearly displays brewing status, however, flow-through heating that facilitates non-stop brewing is the game-changer.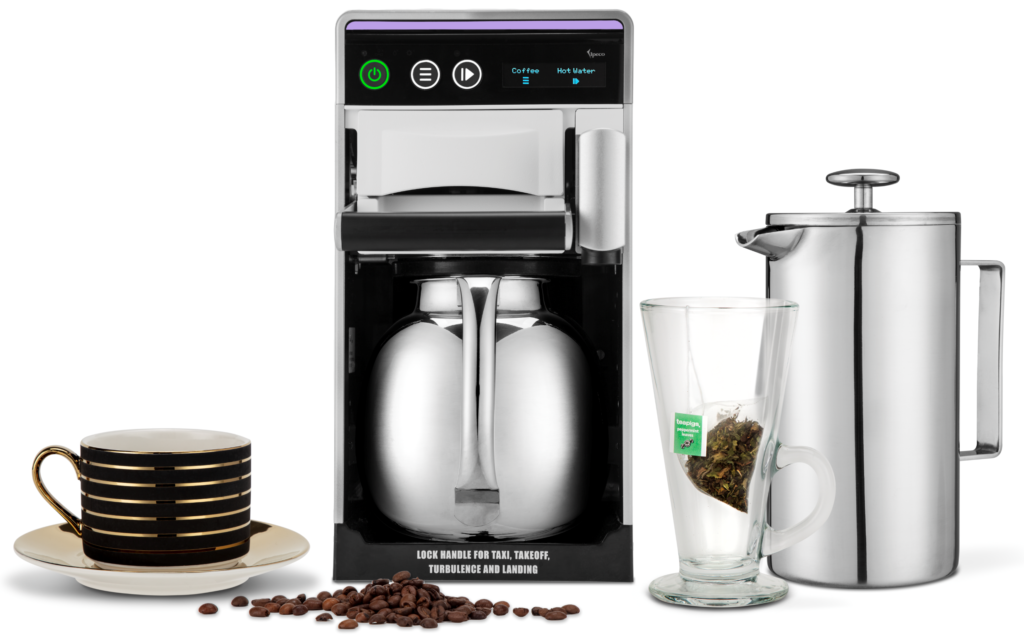 Essential
Flow-through heating - no recovery between brews
Dispenses 1.5L of beverage to 88°C within 4 minutes
Patented lightbar technology presents clear brew cycle status
Separate hot water function to prevent coffee contamination
Optimised tray accepts different size pillow packs, from 50 to 90 grams
Continuous level sensing technology allows use with a variety of jugs
Valves positioned within cold water areas, enhancing reliability
A thermos-insulated jug ensures beverages stays hot
Specifications
External dimensions (excluding handle): 307mm x 162mm x 279mm or 12.09 x 6.38 x 10.98 inches
Empty weight (including jug): 7kg or 15.4lbs
Capacity: 1.5 litres
Power consumption (MAX): 2600 VA
Power supply: 115V,360-800 Hz,3-Phase
Interface: ATLAS/ARINC via slide rail
Available in faucet and non-faucet variations
Would you like to find out more about 'Saros beverage maker'?
Click here to contact us.