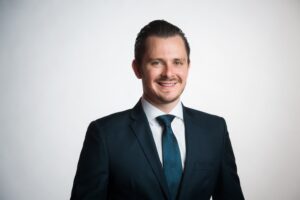 London, United Kingdom – May 2nd 2017: Ipeco, the aircraft crew and executive jet seating and galley insert specialist, has opened Ipeco Singapore Pte Ltd., its new customer service base for South- East Asia, Australasia and the Pacific Islands. This will underpin Ipeco's strategy to deliver seamless service excellence globally for all airlines and operators.
Sam King joins the new regional office as General Manager. He has worked in Singapore for several years and brings with him valuable experience of customer support management, having previously held senior regional positions with AJW Aviation and AAR.
Well-known in the aviation industry for its award-winning and world-leading aircraft crew and executive jet passenger seating product portfolio, Ipeco is exploring new opportunities to install current and new ATLAS and ARINC specification galley inserts on airlines operating within the AsiaPAC region. With a complete range of high-performance fridges/chillers, steam and convection ovens, microwaves, water boilers and beverage makers installed on leading commercial aircraft, the Company has recently undertaken an ambitious research and development programme to enhance the passenger experience and deliver further new products to the market over the next 2-3 years.
Ipeco Singapore will develop further the Company's relationships with existing and new customers with a view to optimizing the service support benefits which are available from its expanding spares distribution and authorised repair network across the region.
Ipeco Singapore
Ipeco Singapore Pte Ltd, 60 Paya Lebar Road, #08-43 Paya Lebar Square, Singapore 409051
E: sking@ipeco.com E: singapore@ipeco.com M: +65 8298 3609
About Ipeco
Ipeco Holdings Limited is a world-leading supplier of aircraft crew and executive passenger seating for commercial and business aircraft. The company also designs and manufactures a growing portfolio of galley inserts, currently in-service with commercial airlines, including A350 operators. Ipeco was founded in 1960 and remains a privately owned business, employing over 750 staff across the globe with manufacturing based in London, Cambridge, Bristol and Wichita and a service network encompassing, Los Angeles, Miami, London, Mumbai, Hong Kong and Singapore.
For more information about Ipeco, go to www.ipeco.com or contact: Caterina Angelici on +44 1702 209236, cangelici@ipeco.com