Southend on Sea, United Kingdom – August 1st, 2018: Ipeco Holdings Limited is pleased to announce the further development of its campus adjacent to London Southend Airport with the construction of a new 122,000 ft2 manufacturing facility on the new Airport Business Park. It is hoped that planning approval will be granted later this year to allow construction to take place in 2019 with completion due in the first quarter of 2020.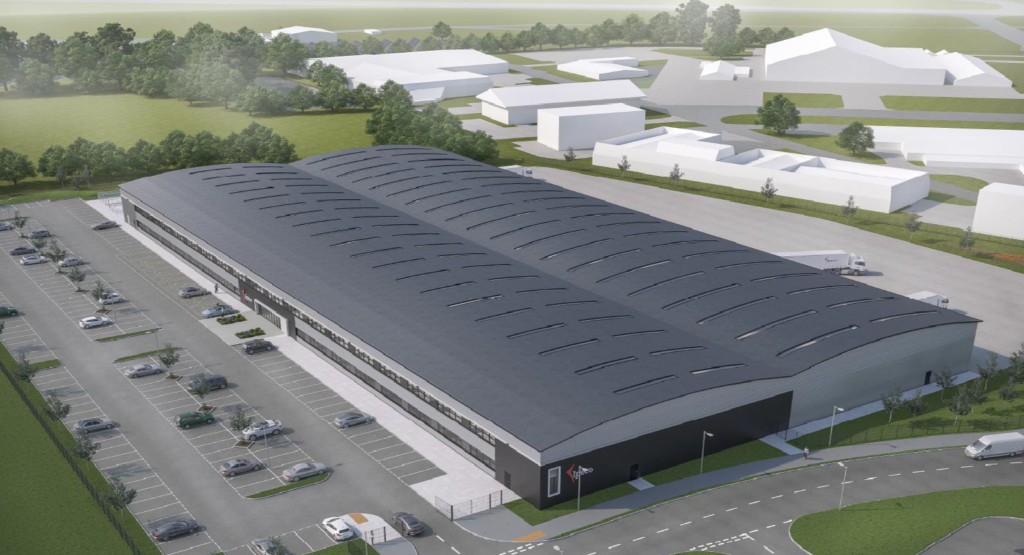 Ipeco is the world's leading aircraft crew seating manufacturer and a growing supplier of aircraft galley inserts to many of the world's top airlines. The Company also holds a significant market share in supplying executive jet cabin seating to the business aviation sector. Ipeco employs nearly 800 staff of which approximately 600 are based on the Ipeco campus in Southend on Sea, comprising six buildings in Aviation Way. The new facility will allow Ipeco to amalgamate its extensive manufacturing operations under one roof and to restructure other activities to generate more efficiencies.
"The decision to invest in a new facility is a great opportunity for us to introduce leaner and more efficient state-of-the-art manufacturing processes that deliver a step change in the way we operate" says Steve Johnson, Chief Operating Officer, "It is an investment targeted at improving levels of customer service, establishing a more robust supply chain and creating a better, more fulfilling place to work. Ipeco continues to work diligently in developing new innovative products for major customers such as Airbus, Boeing, Embraer and Bombardier and we are always looking for new and improved engineering and manufacturing technologies and processes to deliver competitive products to the marketplace."
Ipeco has called London Southend Airport its home since 1960 and this investment demonstrates a strong belief in its continuing success and long-term future as a contributor to both the industry it serves and to the local community in Essex.
About Ipeco
Ipeco Holdings Limited is a world-leading supplier of aircraft crew and executive passenger seating for commercial and business aircraft. The company also designs and manufactures a growing portfolio of galley inserts, currently in-service with commercial airlines, including A350 operators. Ipeco was founded in 1960 and remains a privately owned business, employing nearly 800 staff across the globe with manufacturing based in London, Cambridge, Bristol and Wichita and a service network encompassing, Los Angeles, Miami, London, Mumbai, Hong Kong and Singapore.
For more information about Ipeco, go to www.ipeco.com or contact: Caterina Angelici on +44 1702 209236, cangelici@ipeco.com