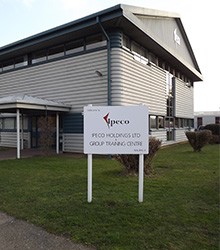 The Ipeco Group training centre opened in September 2005 with its first intake of apprentices. The training centre has full accreditation from City & Guilds and Excellence, Achievement & Learning (EAL) to deliver a wide range of qualifications. It has also more recently introduced a portfolio of training courses, including e-learning, to assist in skills development for employees across the Company.
Our dedicated training facility in Southend comprises a fully equipped engineering workshop with several training rooms and a team of full-time training instructors. The workshop facility has CNC and conventional machine tools, together with bench-fitting and mechanical inspection sections. Within the workshop boundaries is an ICT suite with CAD software and computers networked to CNC machines for programming activities.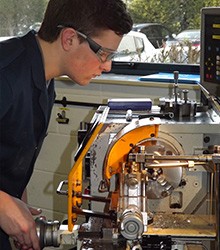 An Ipeco Apprenticeship
Ipeco has been a champion of apprentice recruitment and development for over 35 years. An apprenticeship with Ipeco will provide an individual with a solid foundation in core engineering skills, together with an understanding of the Company's business activities and the benefit of relevant and specific experience and training which will ensure they have the appropriate skills to fulfil their identified job role.
The training centre has successfully delivered many apprentices into a wide variety of roles across the Company including CNC and conventional machining | CNC programming | Procurement | Technical Planning | Quality Assurance | Sheet Metal Fabrication | Engineering Design & Development | Test | Customer Support | Business Development | IT Systems and Quality Inspection.
The four-year programme is designed to offer our apprentices progressive work experiences and appropriate qualifications, including NVQ levels 2 and 3 and Technical Diplomas.
Twice a year the Ipeco training centre opens its doors for those interested in applying for an apprenticeship to take a look around the facilities and view Ipeco products as well as providing an opportunity to talk to current apprentices and other company employees.
To find out when the next open evening is or ask any other questions about the apprenticeship then please contact the training centre on +44 1702 209715 or trainingcentre@ipeco.com